The course of time brings along an ever-increasing competition and cost pressures for enterprises. Cost is becoming a primary factor in the management of real estates. 
By outsourcing various tasks of your enterprise you may create the necessary scope for your core business.
We have set the task to accomplish all your secondary processes. Our goal is to reduce operating costs permanently by a co-ordinated execution of processes and to count the fixed costs as flexibly as possible.
Practised service and quality performance in managing  technical installations and buildings secure the long-term value of properties for owners, users, and customers. 
As a reliable partner we want to be your long-term companion in the active assessment of your interests. As your service provider we help you to secure and maintain the value of your property. We would like to contribute to your personal feel-fine factor by our comprehensive services. We will wholeheartedly take care of your privately used property and committedly realise your personal style in flats and lodgings.
There are no limits set for our range from classic renovations to individual and exclusive bathroom designs. Our caretakers will impress you with their personality, character, and technical and social skills.
As your available partner we will supply you with our full know-how. We practise our profession with the knowledge to provide our services in a most human way.
Technical building services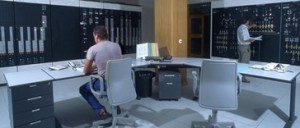 Office buildings, administrative sites or storage buildings, they all must operate reliably to ensure business processes without any delays or risks. That is why the tasks of maintenance and support require more and more attention.
Therefore, it is often advisable to ask an external service provider to complete these tasks. Our experts take care of such maintenance services, prompty report any damages or problems and mind all necessary repair work if wanted. So you will be able to concentrate fully on your core business areas.
Our tasks or concerns in monitoring and supervising technical functions include the check and maintenance of sprinkler systems, alarms and burglar alarms.
We also regularly check ventilation, heating or air conditioning systems and carefully test doors and automated entrance systems to maintain the value of your property. If desired we will also check sanitation and sun protection systems and will provide an elevator attendant.
Construction services and drywall

A company introduces itself to potential customers by quick contacts and frank first discussions as well as by its building and site. Therefore it is important that the building accurately conveys the message the company has got in mind.
There are a variety of ways you can take creatively, e. g. to express the ecological responsibility of your company by using rough-hewn stone. You may also present yourself through the means of valuable mosaics expressing your love of details without appearing to be pretentious or showy. If you do not like elaborate tessellation we can of course increase the value of the rooms in your building by new tiles, a clear and persuasive bathroom design to make your customers feel at ease.
In addition, we offer the opportunity to restructure office areas by using drywall construction elements. For our team it is not a problem to build up new walls or break through old ones. We will also happily take care to renew and rebuild mineral fibre ceilings and hygienic ceilings.
We will be glad to advise you on this comprehensive subject and would like to show you ways to 'communicate' with your property more successfully.
General fire protection
T
he safety of a building and of all the people inside should always be a priority. Fire protection is one of the most important premises in order to make visitors and employees feel safe. In an emergency case they must be able to take the necessary steps quickly.
We do consider the numerous provisions of legislative bodies and additionally offer supplementary checks and careful maintenance measures of the buildings. These include an appropriate inspection and maintenance of all types of fire extinguishers as well as smoke and heat extraction systems.
It goes without saying that our fire safety team takes care of all obligatory certifications as far as the implemented fire protection measures are concerned.
Caretaking
Personality, character, professional, and social skills are the main characteristics of our caretakers to ensure the value of your property vigilantly. 
To this end we provide maintenance and repair plans, instruct external companies and monitor the timely execution of their work.
We also organize the transfer of the rental units when tenants change. Our caretakers will detect and eliminate any defects in and outside the rooms. For rented flats it is particularly important that the tenants feel at home.  We therefore offer a special and individual service for tenants, such as posting or removal, storage and clearing out.
Cleaning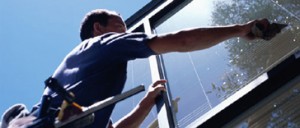 We all quickly and easily like or dislike the state of a building. An impeccable impression of the building is the business card of your property and of your enterprise.
The future value of the building significantly depends on the current maintenance state. In this context we can make an important contribution to the maintenance, facade, glass and frame cleaning.
Following renovations we will do the final cleaning work. We will also provide the winter service in accordance with regulations of the municipality and will supply you with space in your basement and storage areas.
Maintenance of outdoor facilities
Not only the building itself  but also the surrounding gardens and outdoor areas strongly illustrate the neat and clean appearance of the whole object. 
For the care of green spaces and outdoor facilities we see to  the pruning of groundcovers, shrubs, hedges and lawns. We pull weeds, dig the soil and water all plants.
We cut shrubs and all other plants which require a special cultivation to disable an exuberant growth and to avoid damages. We will of course take care of topiaries and cut off wild slips.
Our tasks may also include the removal of rubbish from gardens and parks and during the winter season the winter service of ways and roads as required by rules and regulations of your municipality.
Please don't hesitate to contact us for further information:
AFM Active Facility Management GmbH
Nordring 151
46238 Bottrop
Germany
tel.: +49 2041 339 56
fax: +49 2041 249 442
Email: info@afm-service.de